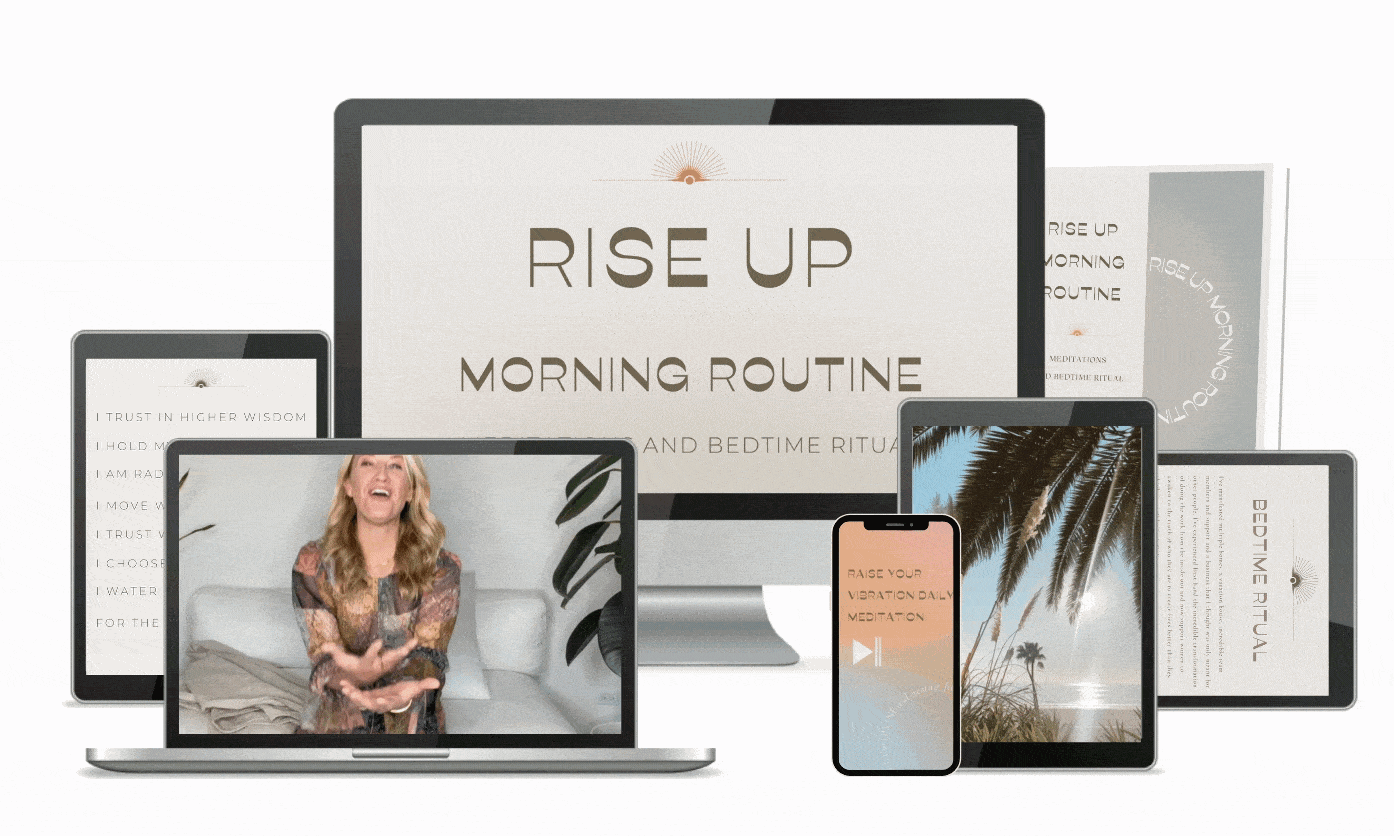 Learn my 7-figure morning and evening routine so you can optimize your energy and make the most out of your days.
No more wondering or trying to figure it out what to do every morning, I've created a simple guide using the processes that I've used for years to hit the ground running and experience a peak state on a daily basis
Rise Up Morning Routine
A step-by-step guide on starting your days in an optimal state on a daily basis
Here's everything that's included:
7 Figure Morning + Evening Routine Masterclass
Manifesting Meditation Bank with over 10 guided meditations and high-vibrational mantras and audio guides.
Cell Phone Hacks to stay focused all throughout the day
High vibrational playlists to play in the morning and evening!
THE 7-DAY MAGICAL
MONEY BACK GUARANTEE
We know that sometimes you're not 100% sure that its the right fit for you. We have 100% confidence in the integrity of our work, and want to make sure you are confident too!
If it's just not the right vibe (for any reason!) please email the team at hello@heidistevens.co and you will get your money back.