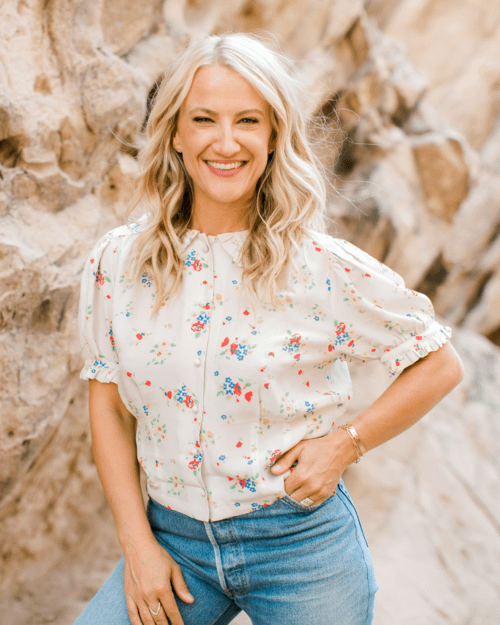 A WEALTH CONSCIOUSNESS AND MINDSET EXPERT, MENTOR AND HOST OF TRANSFORMATIONAL EXPERIENCES
Mom, wife, women's empowerment coach, manifesting and mindset expert. I've been an entrepreneur for over 12 years, have my Masters in Spiritual Psychology and I'm on a mission to inspire women to experience more wealth, freedom and overflow in their lives.
Our world is changing, quickly. What I believe more than anything is that empowered women are the way of the future. So it's time… to get out of your own way, to share your gifts and to step into the abundance that is your birthright.
My former life was in commercial real estate, where I found myself having a lot of "success" but grappling with how to be a woman in a male dominated industry. Experiencing a health challenge early on, I went on a personal development journey and spiritual quest that led me to many healers, gurus and ultimately receiving my masters in Spiritual Psychology in 2014. I was simultaneously building a multiple 7 figure real estate company while doing this inner work and while I was beginning to find glimpses of inner peace, life still felt divided.
As I continued on my journey, I noticed that the more I leaned into meditation, mindset work, manifestation exercises, and the deeper feminine work, the more successful my business became. I attracted my partner and found myself co-creating experiences and attracting things in all areas of my life. I realized just how closely business strategy, spirituality and my mindset were aligned, and I knew it was time for me to share this content with other women.
I am a mom of two little ones. I am a wife, a friend, sister, daughter. I am a lover of life and travel and I am committed to experiencing life to the fullest. I look forward to supporting you in using more femininity and spiritually aligned principles to both grow your business and create a life full of meaning, joy and true happiness. Let's Go!